Silver Hammer Farm Nursery....too, too cute!  Enjoy!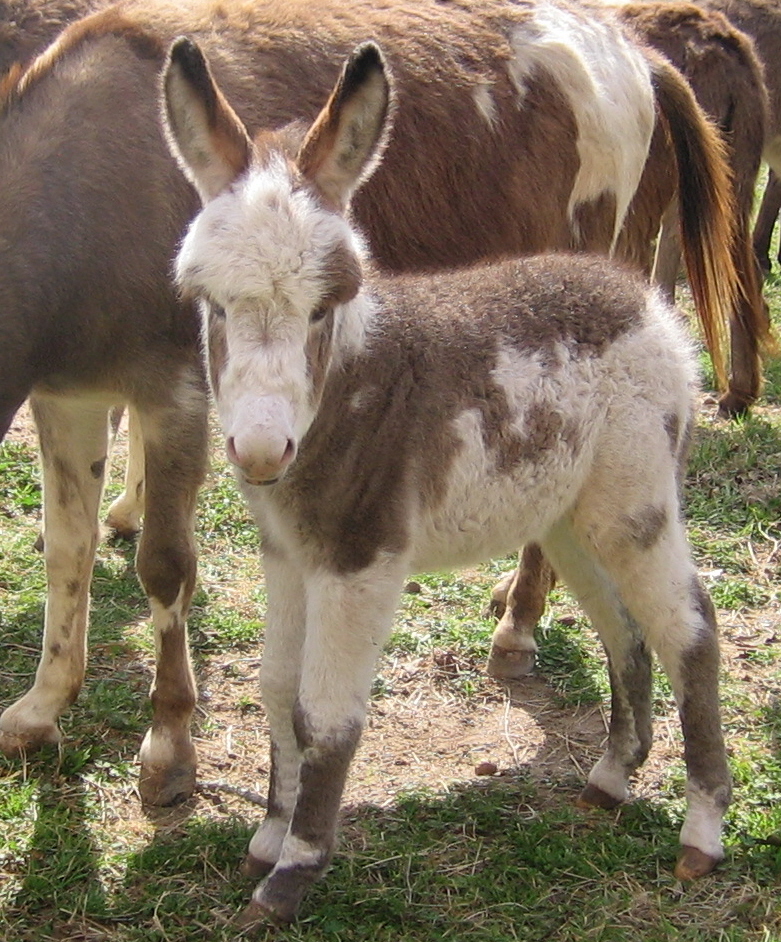 SOLD

Silver Hammer Cool Hand Luke

Outstanding brown/white spotted jack

Sire:  Double N Ditto

Dam:  Silver Hammer Eleanor Rigby

Born:  February 9, 2011

This one is ALL BOY...loves to play and run and love on his human parents!  What a delightful little boy with all kinds of potential!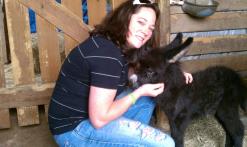 Silver Hammer Ebony & Ivory

Sire:  Silver Hammer Twist & Shout

Dam:  CeleBRAYtion Acres Whitney

Granddad:  Double N Ditto

Born:  March 25, 2011

Brand new BLACK jennet with white star on forehead!  Our first truly black foal....and gorgeous! 

Pistol won FIRST PLACE in the Yearling Jacks halter class at the Texas Shootout!!  His first show!

WHAT'S NEXT FOR......

Silver Hammer Pistolero

Tiny light gray jack with white fluff on forehead!

Sire:  Silver Hammer Twist & Shout

Dam:  Circleville Miniatures Sorena

Granddad:  Double N Ditto

Born:  March 4, 2011

Lively and cute as all get out!  19" at birth and the prettiest light, light gray color you can imagine!  Watch out for this one!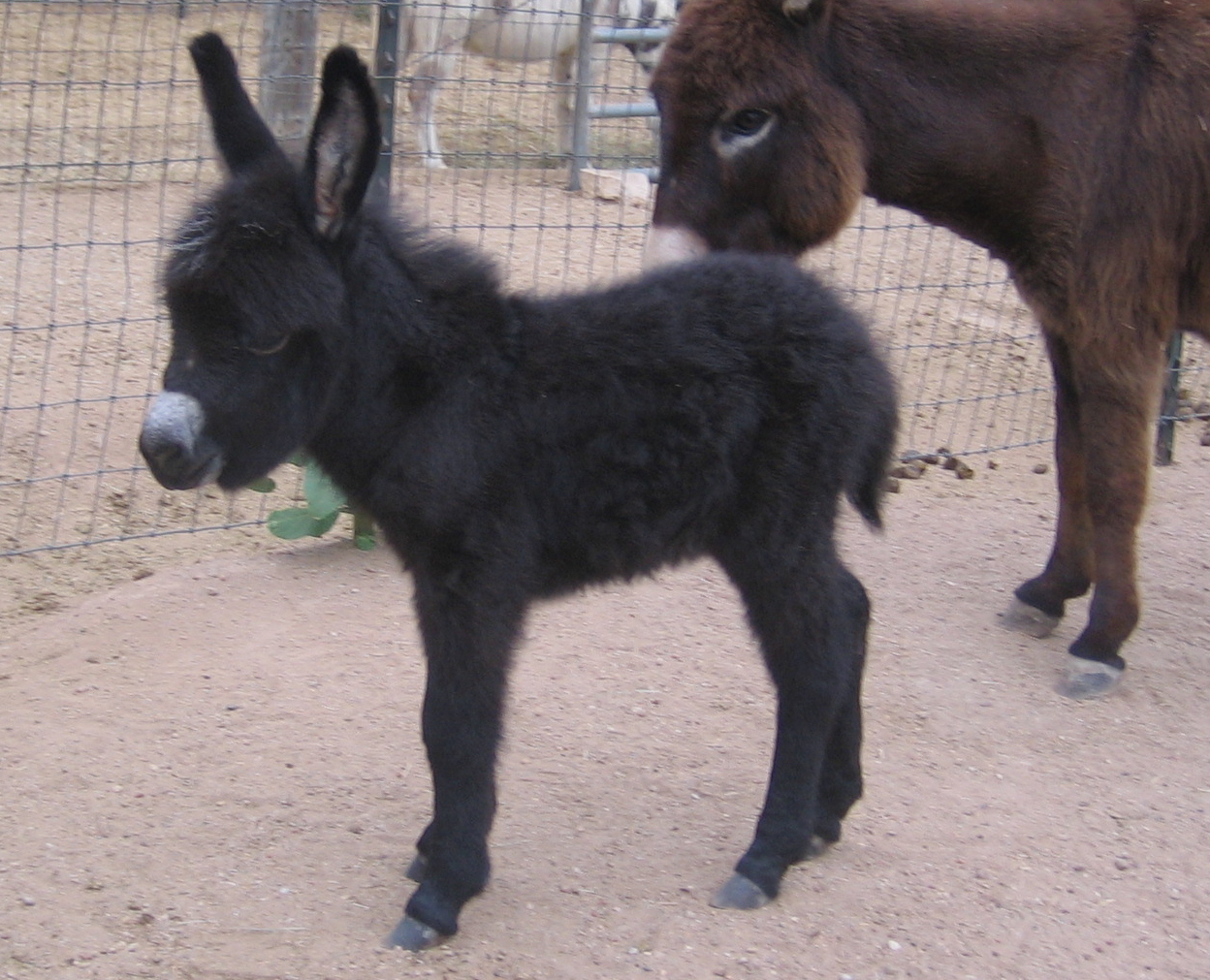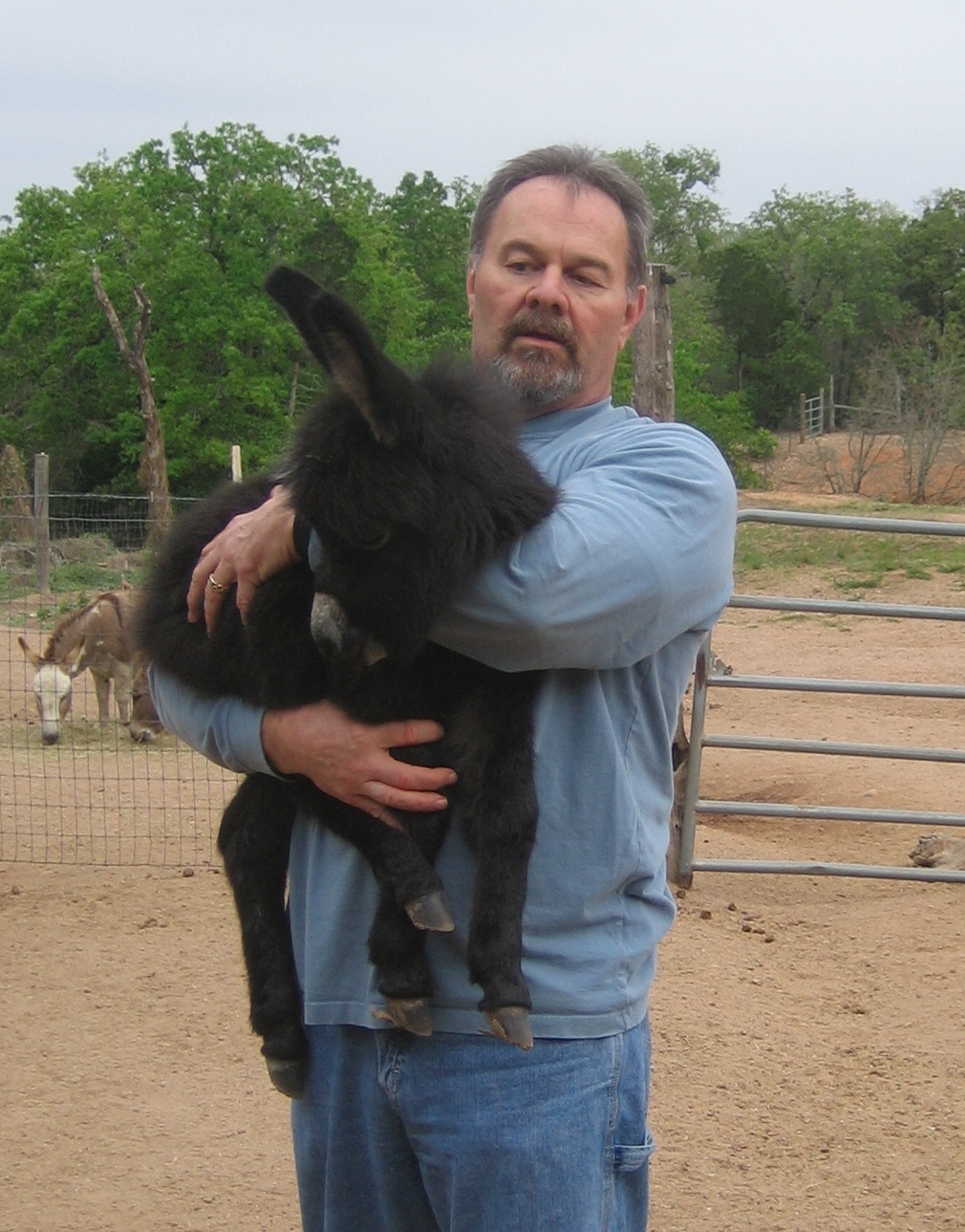 Pistol & Ebony ....just being buddies!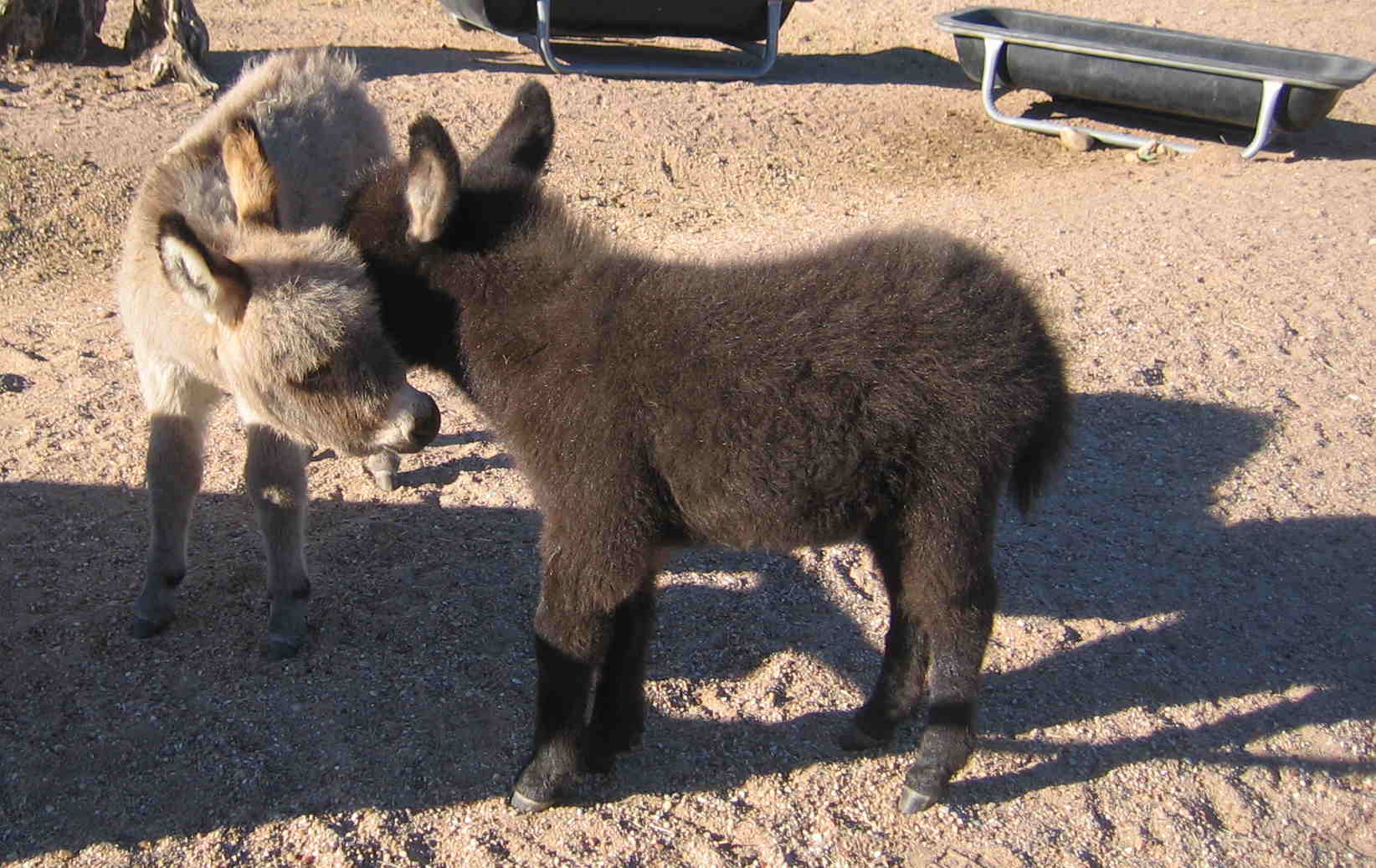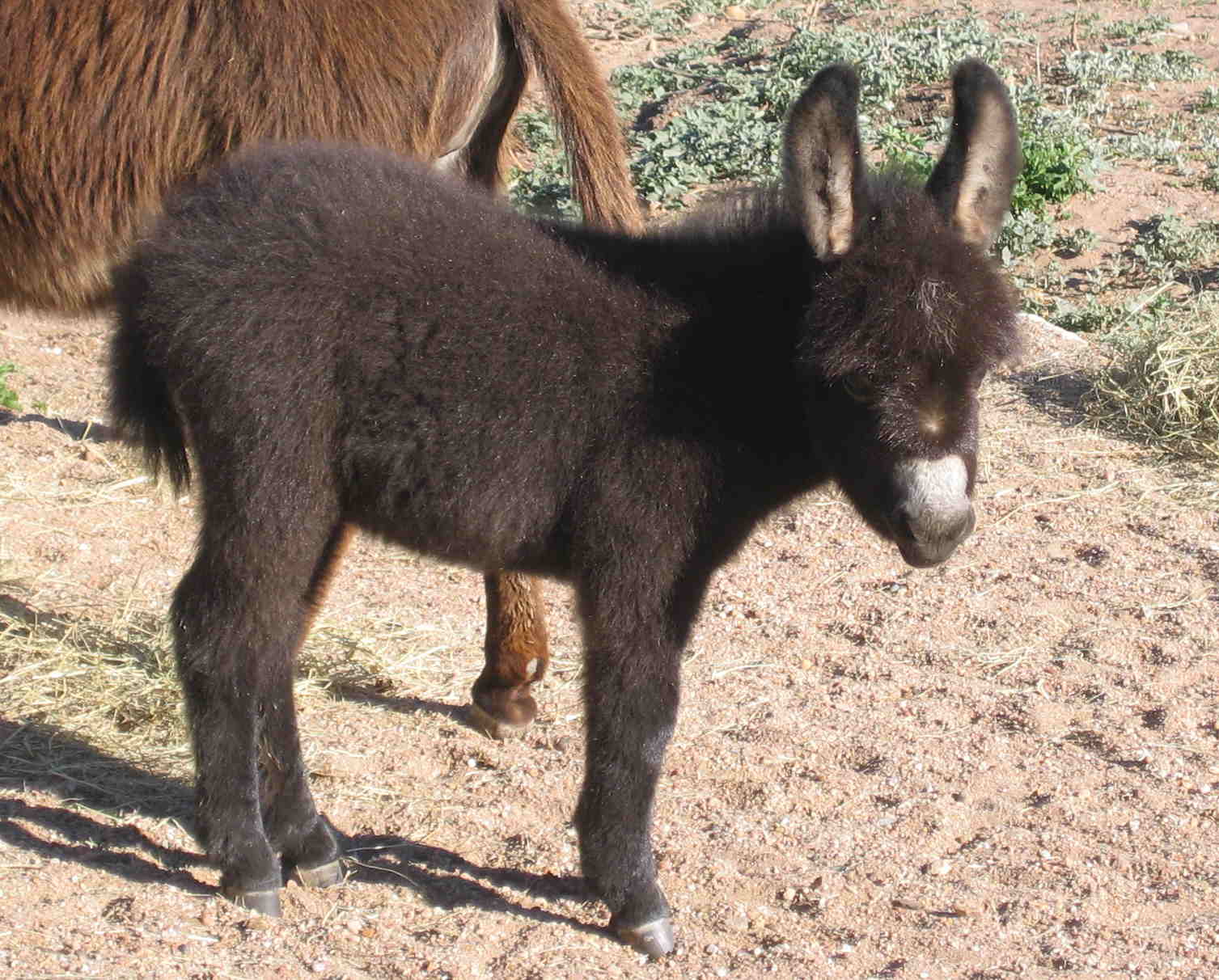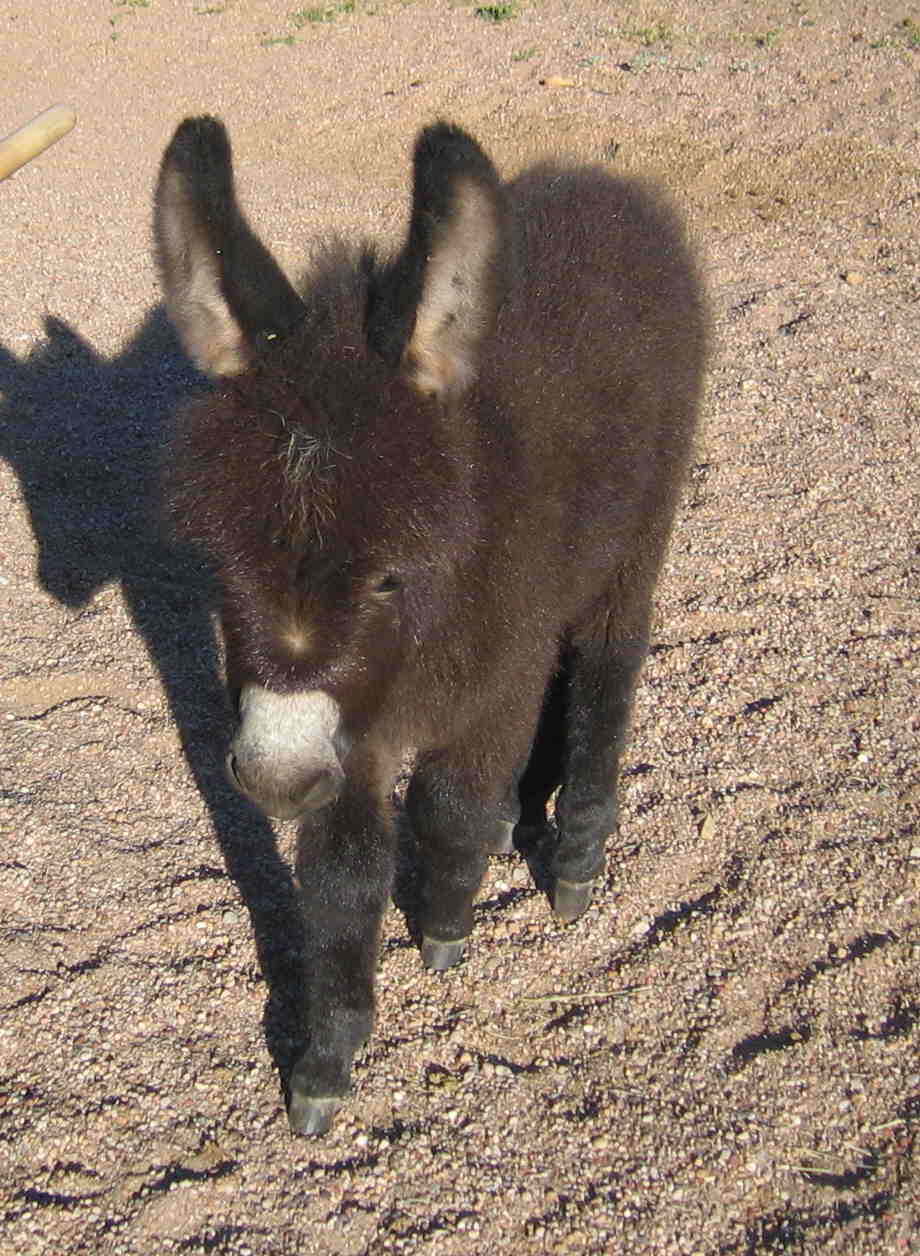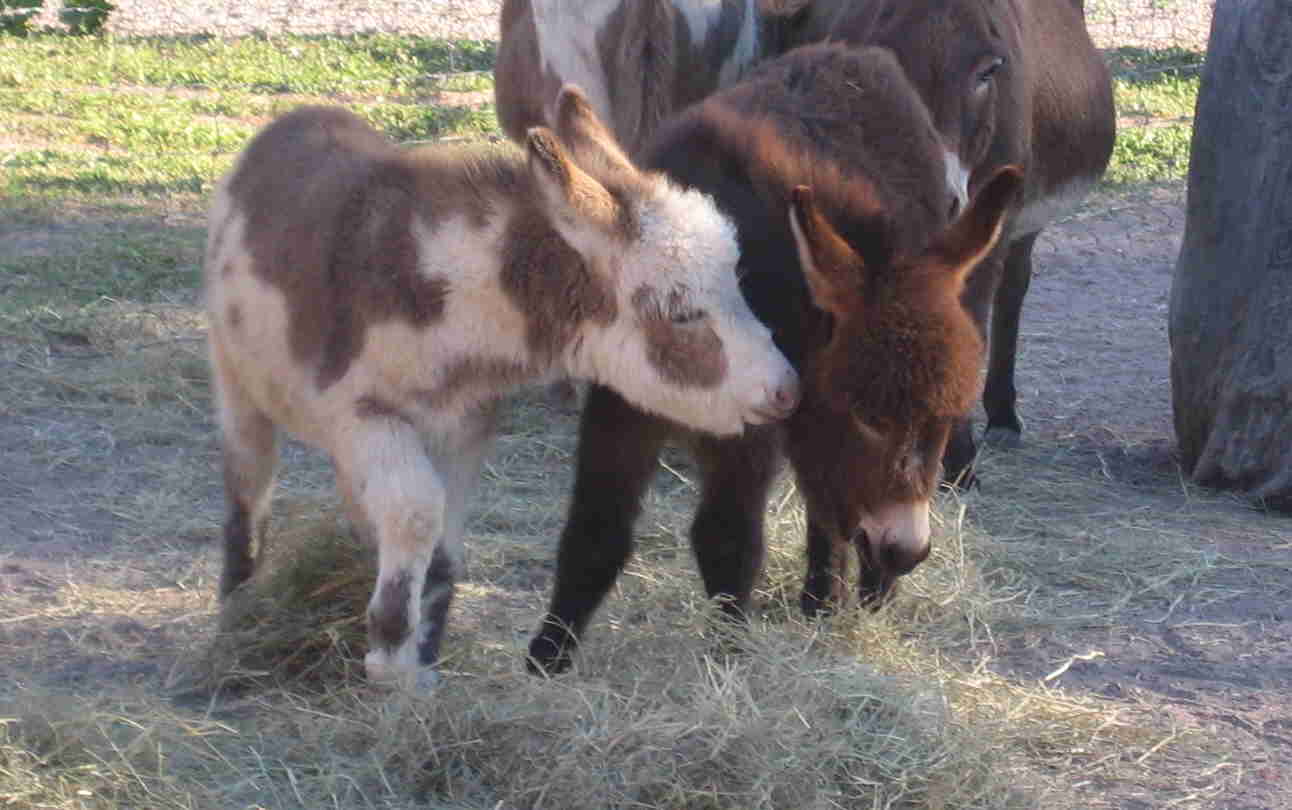 Luke & Dominique...he thinks she's cute!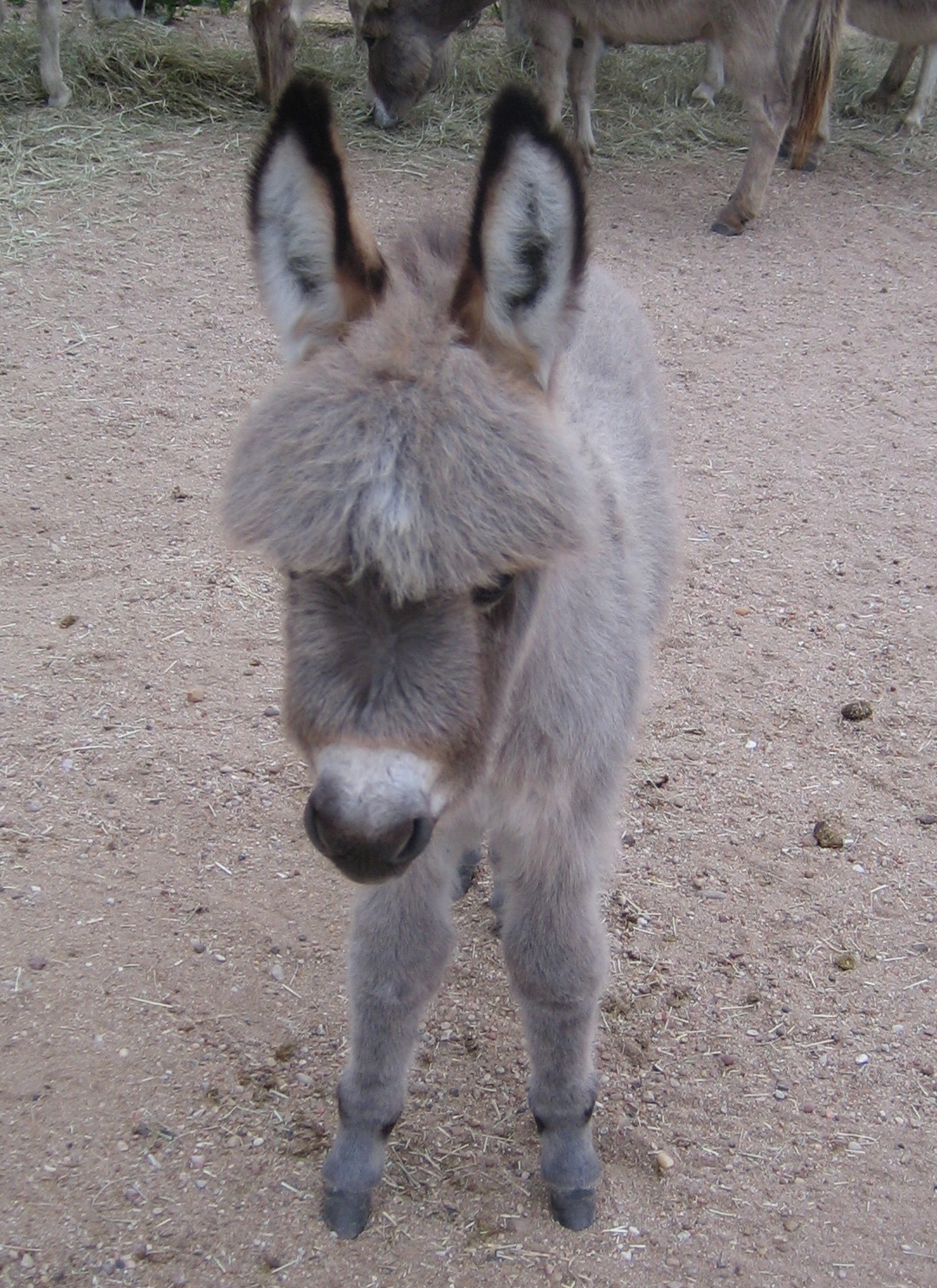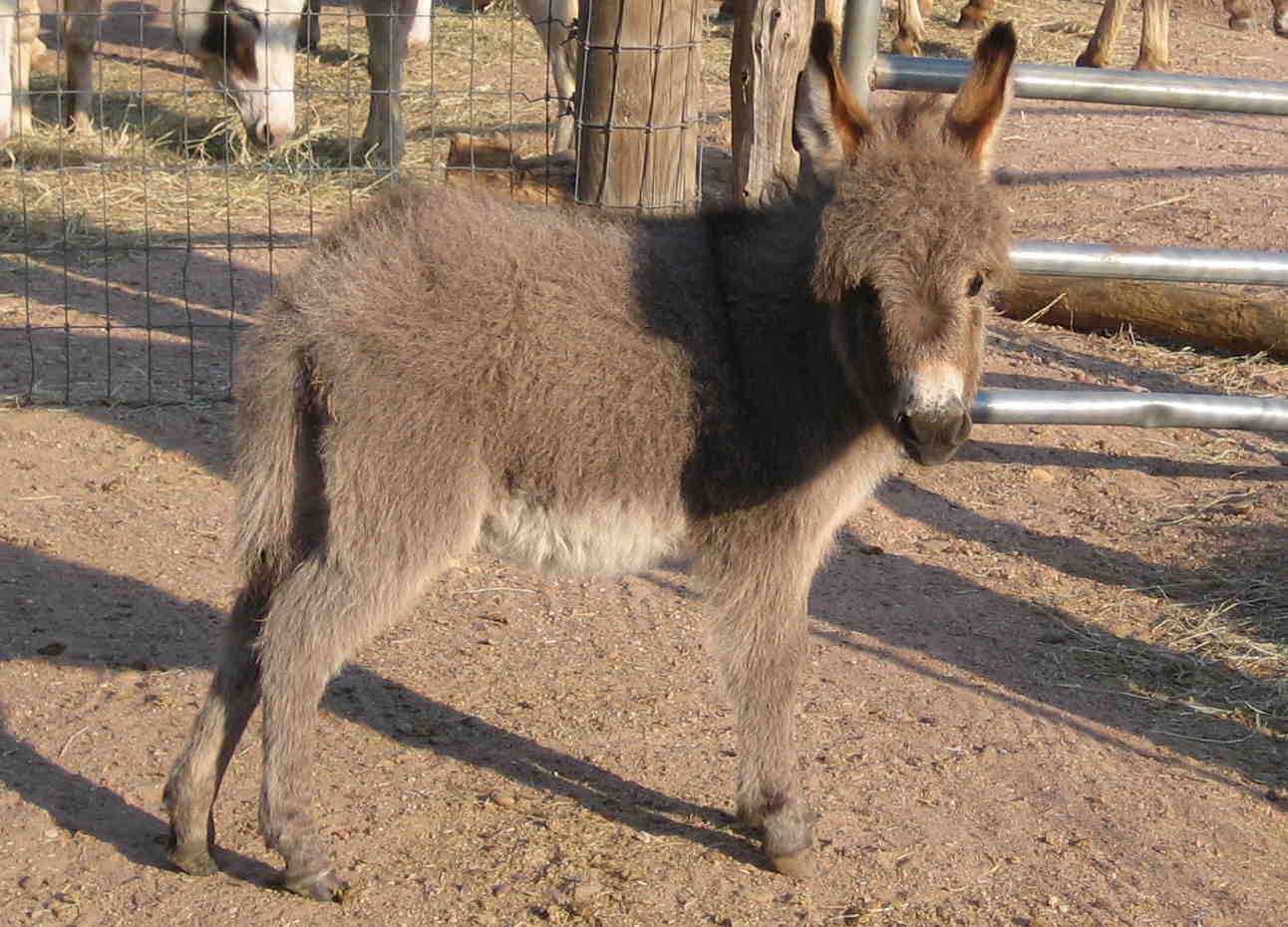 Silver Hammer Top Shot "Shooter"

Sire:  Silver Hammer Twist & Shout

Dam:  Silver Hammer Mikko

Born:  April 30, 2011

Our smallest boy yet!  Just 17" at birth...and just loves to cuddle!  REAL SPECIAL!  And flexible too!!

Note:  This one is staying real little...keep an eye on him!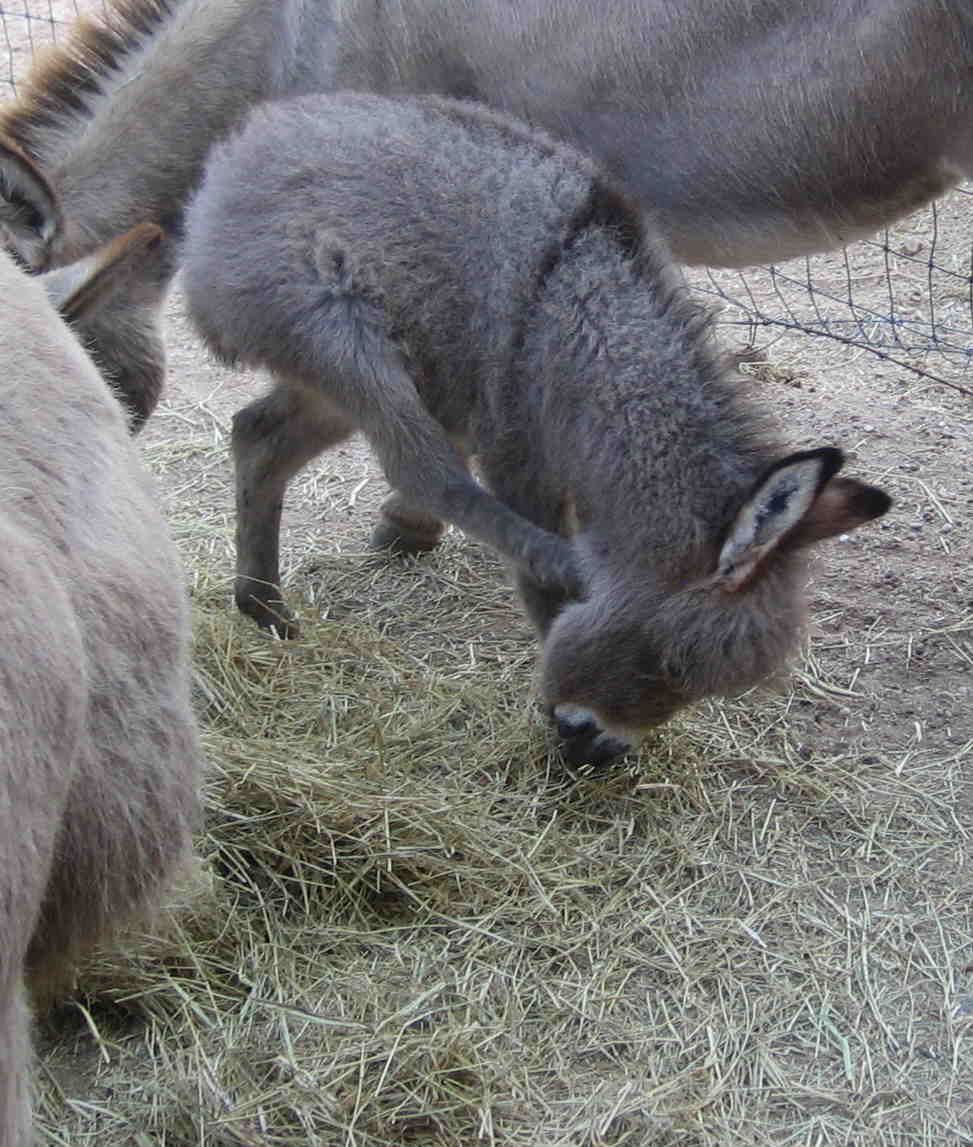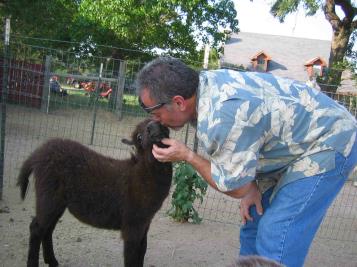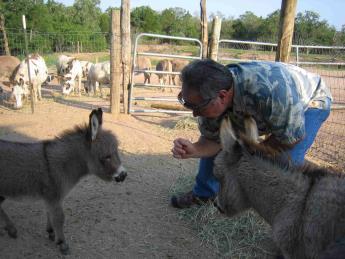 All the babies love Jerry....and vice versa!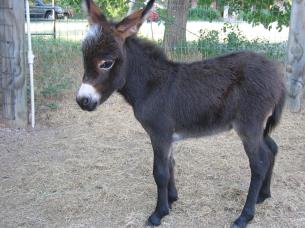 SOLD!

BORN ON THE 4TH OF JULY!!

Silver Hammer Rocket Man

Sire:  Silver Hammer Twist & Shout

Dam: MGF Candy

Born:  July 4, 2011

One beautiful little boy...look at the white spray on his forehead!!  Another cuddler...just loves people and has an OUTSTANDING pedigree!!

Bottom picture shows summer bleached coat..he is truly a dark,dark brown!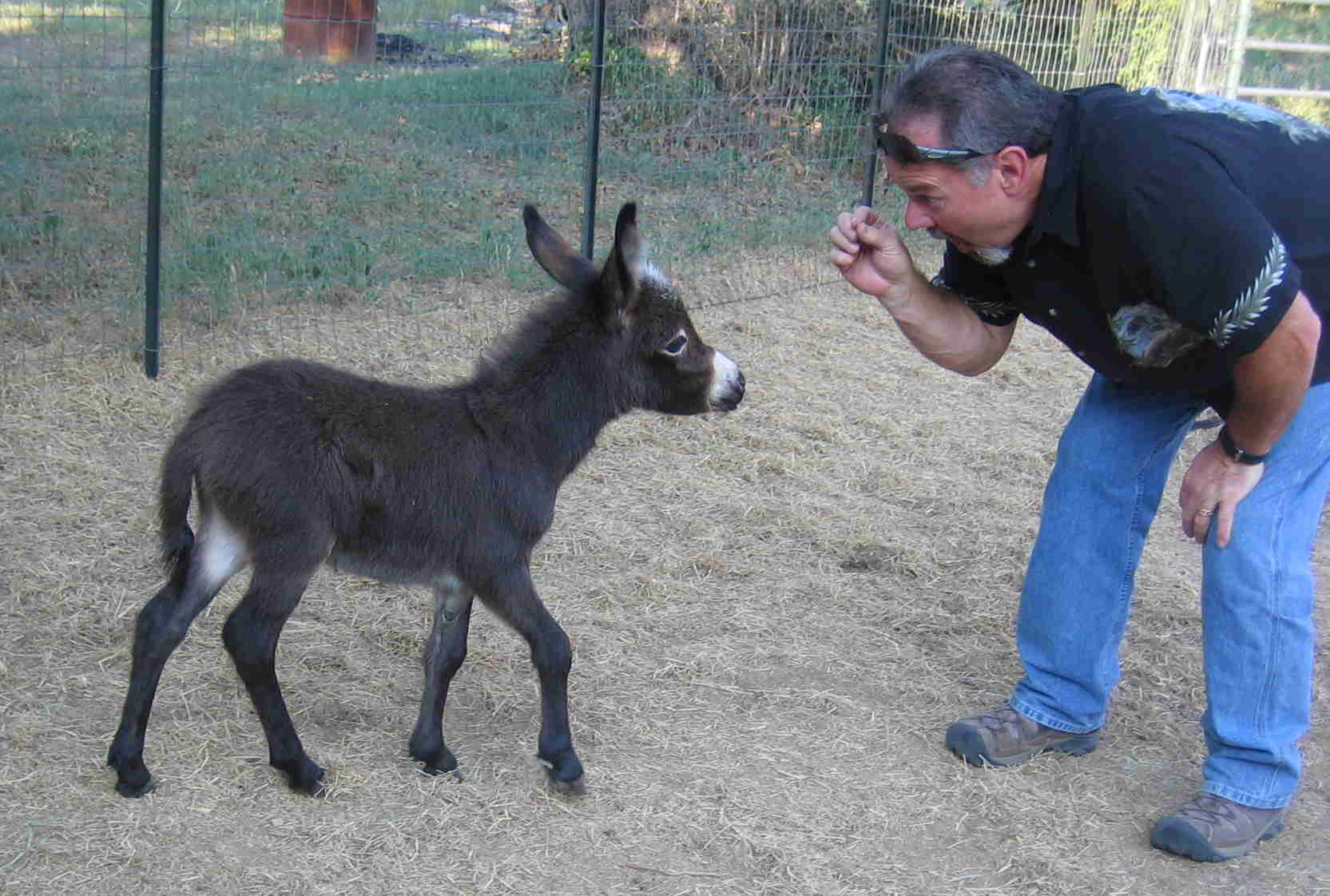 Ebony loves some kisses from Big Papa!

Shooter and Pistol coming close for a hug!!

Rocket at just two days old...loving & so sweet!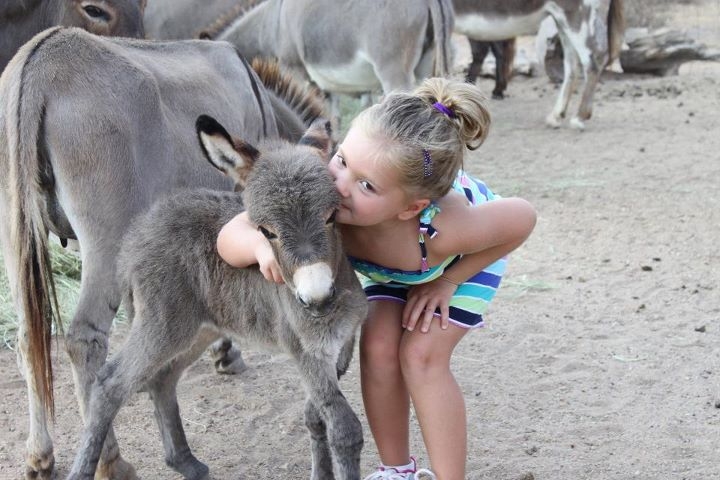 Silver Hammer Darling Matilda

Sire:  Silver Hammer Tom Foolery 32" red

Dam:  Silver Hammer Clementine  30" grey

Born:  August 24, 2011

Our newest baby girl!  She is Clementine's sixth baby GIRL in a row!  Just as sweet as can be...and her daddy's first foal!  This is our grand-niece Shelby giving Matilda a hug!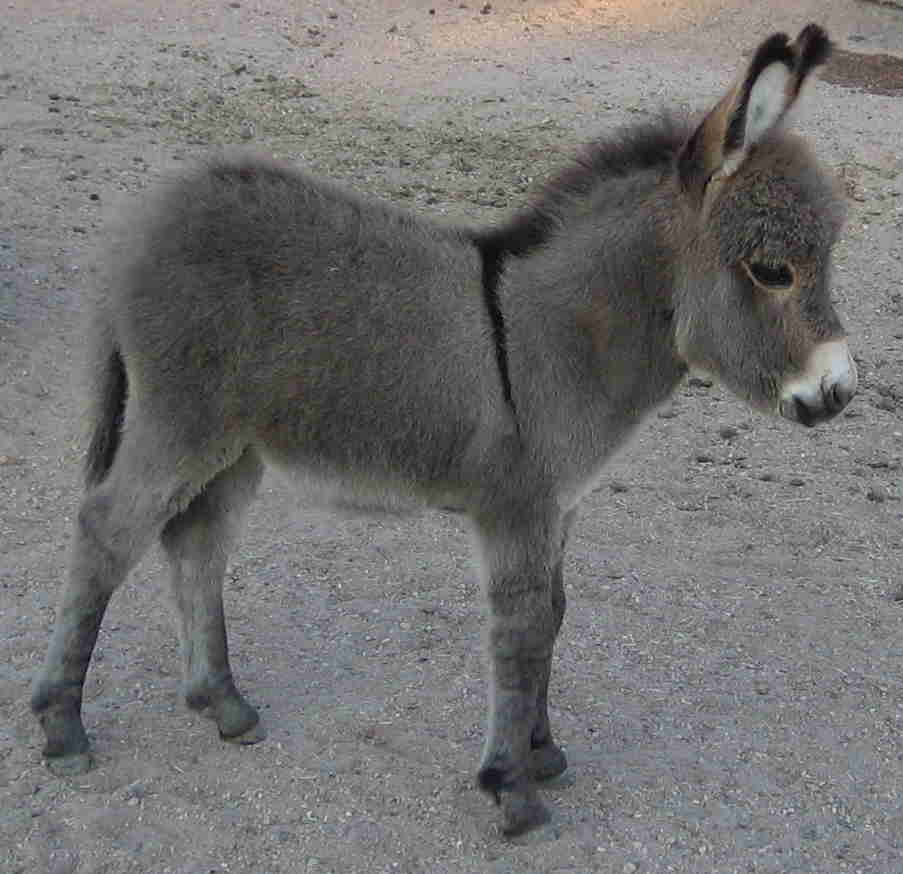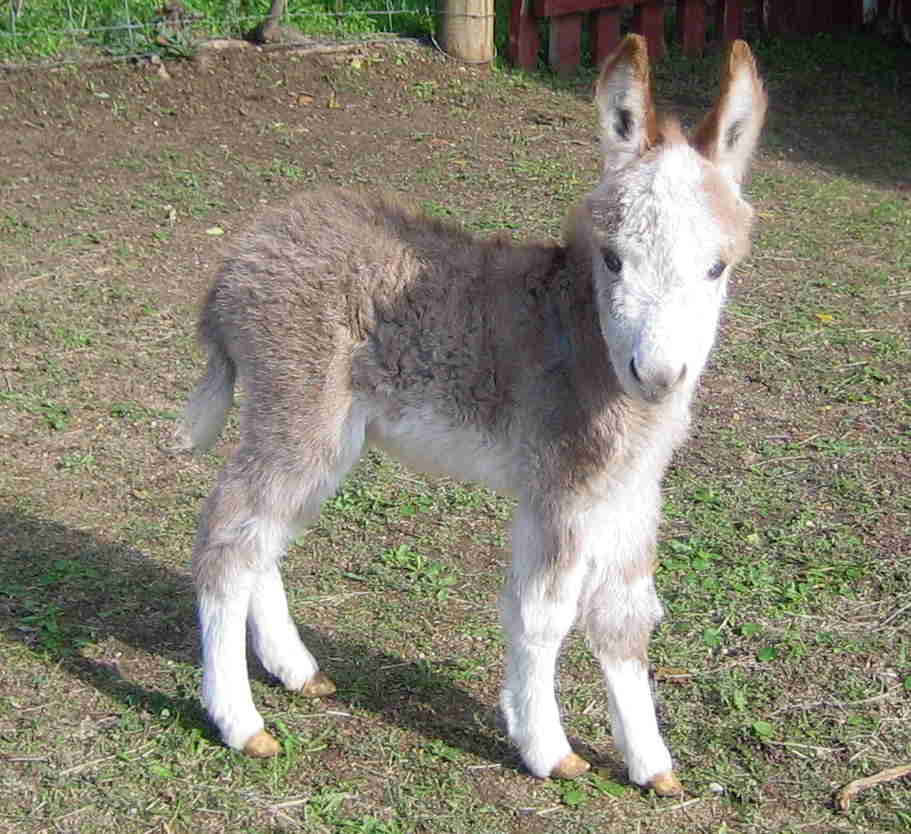 SILVER HAMMER BUCKINGHAM NICKS..."BUCKY"

BORN:  11/26/2011

Sire:  Silver Hammer Tom Foolery


Red/white 33"
Dam:  Silver Hammer Gypsy Love


Brown/white spotted  32 1/2"
OK..this little guy is PINK/WHITE!  White blaze and white legs with white on the tip of his tail!!  Named after Fleetwood Mac members Lindsay Buckingham and Stevie Nicks!  Tiny and cute as a button!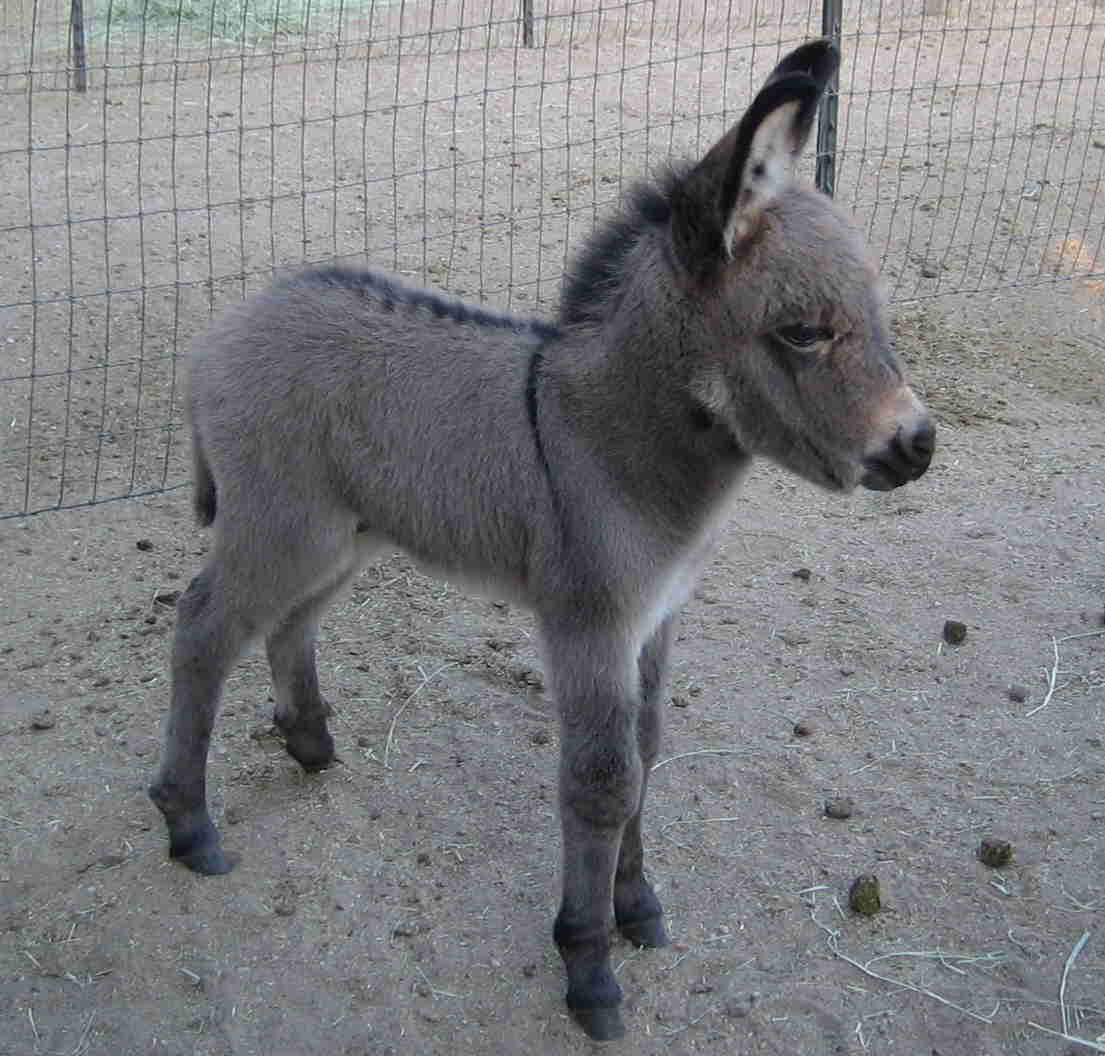 SILVER HAMMER TEXAS WILDFIRE

SOLD!

BORN:  OCTOBER 2011

SIRE:  SILVER HAMMER TWIST&SHOUT

DAM:  SILVER HAMMER PRINCESS GRACE

A real gorgeous little boy with the darkest little nose!! Dark grey with dark/dark markings.  Wildfire is a real sweetheart and will be sold as a gelding.  He was born the month after the Bastrop wildfires and brought with him hope and inspiration for the future of our farm!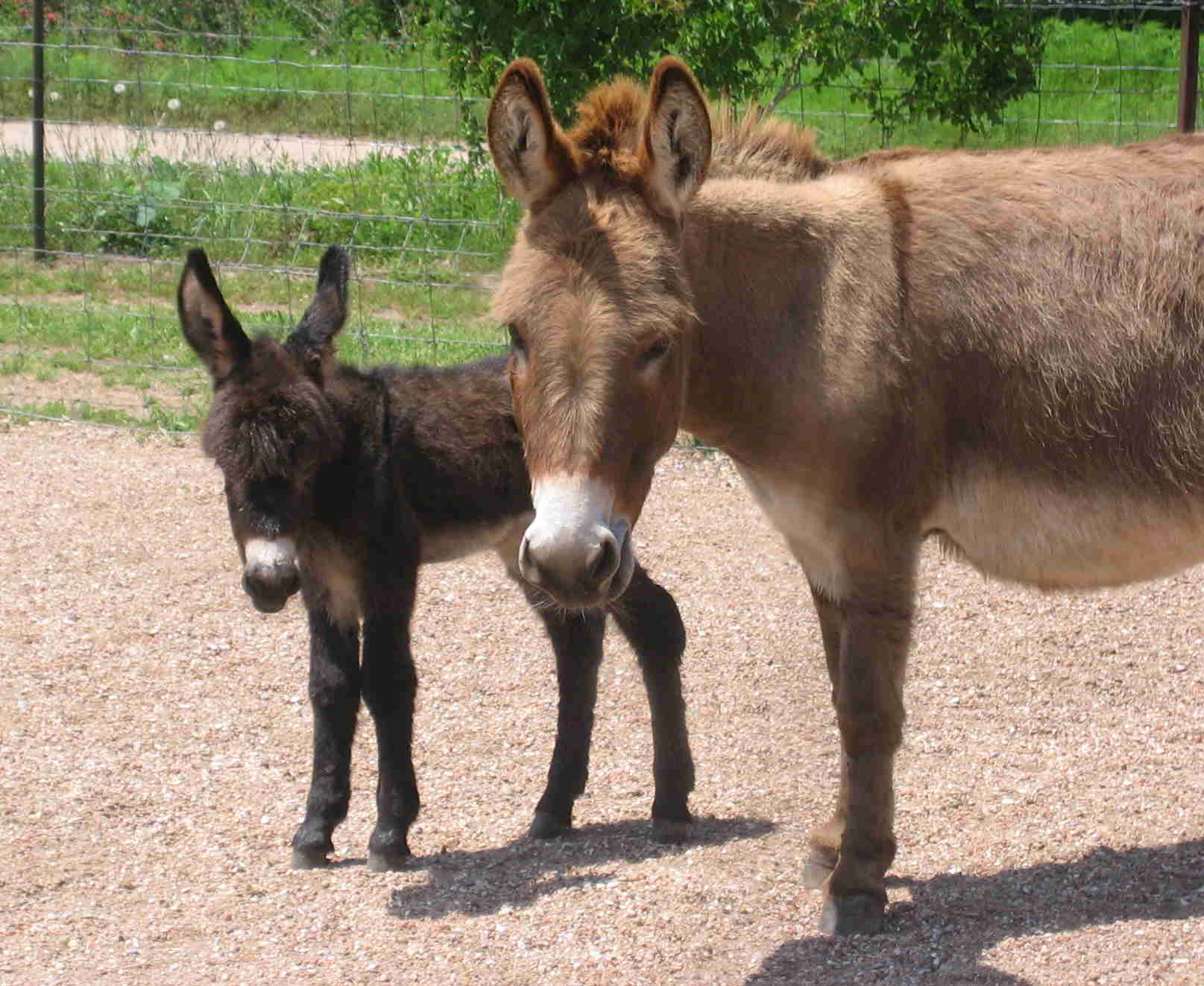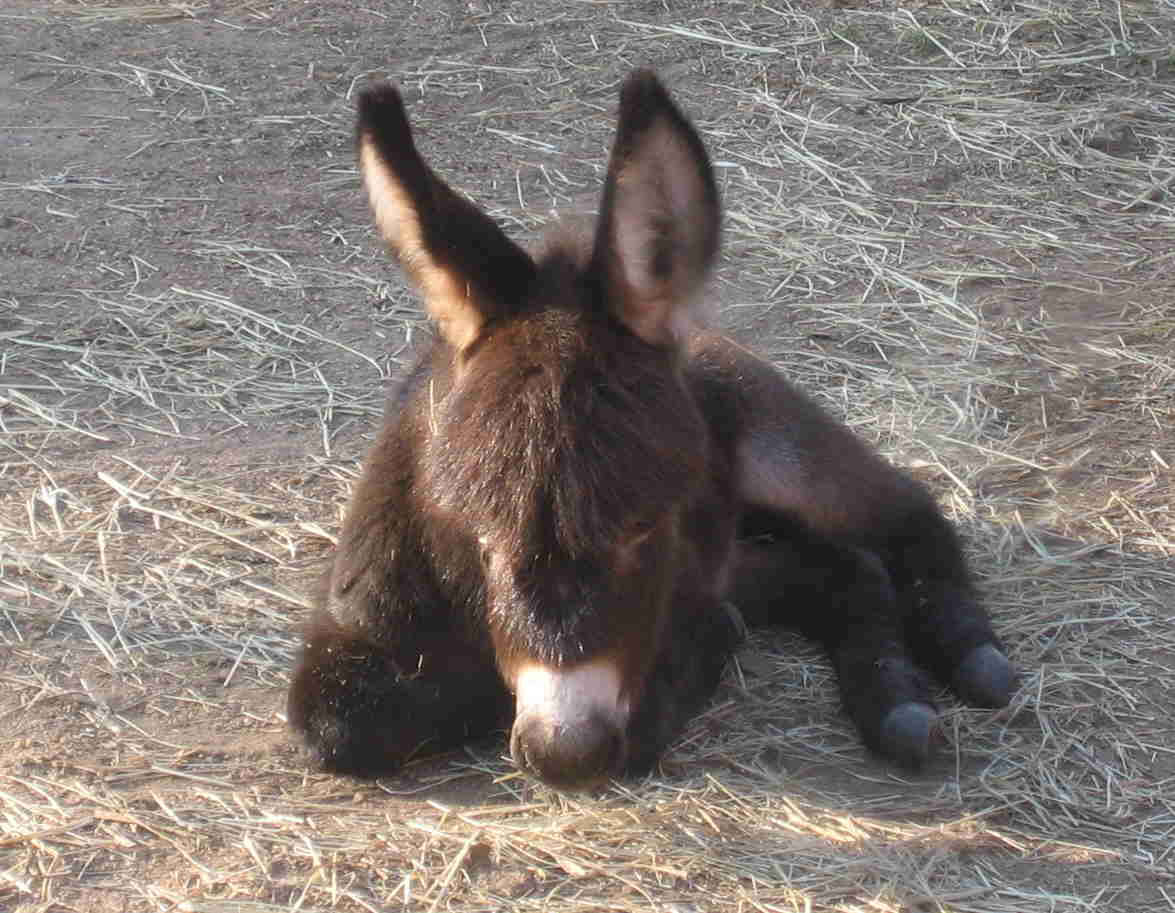 SILVER HAMMER TIN PAN ALLEY...Tintin

BORN:  APRIL 5, 2012

Dad is WLDF Tin Roof Sunday

National ACOSA Grand Champion +


Baby girl Tin Tin and mama Silver Hammer Tupelo Honey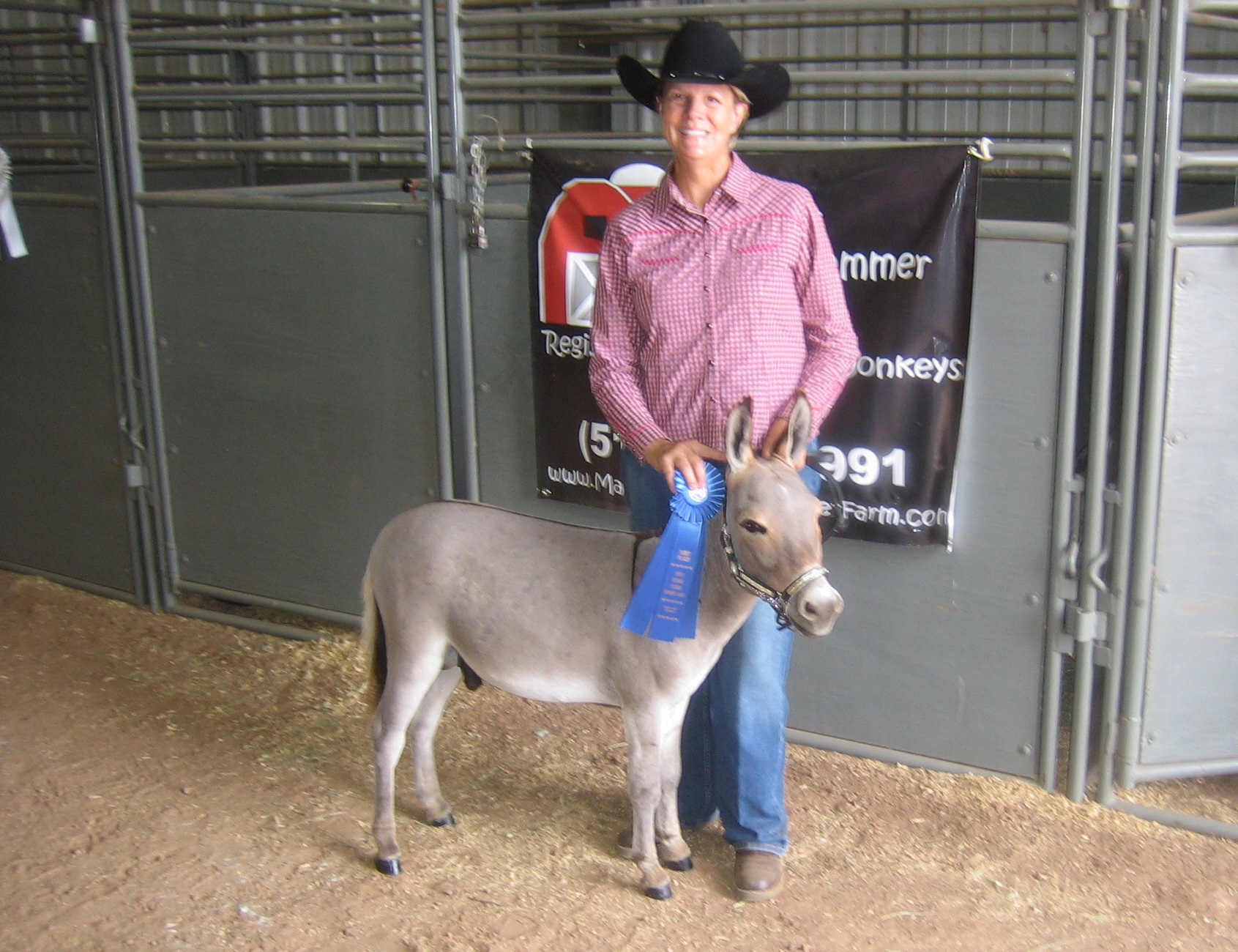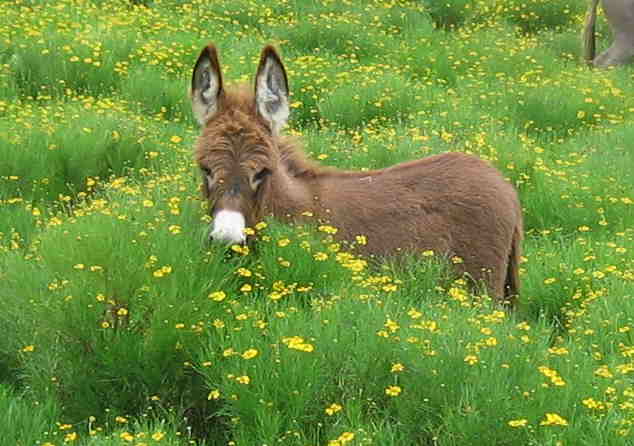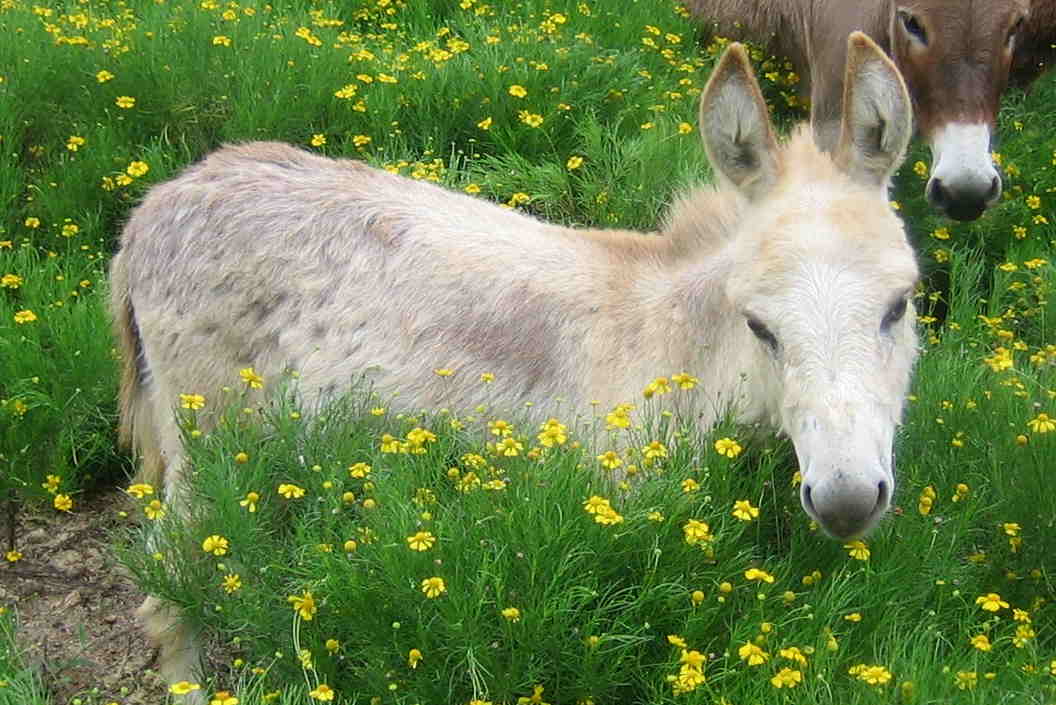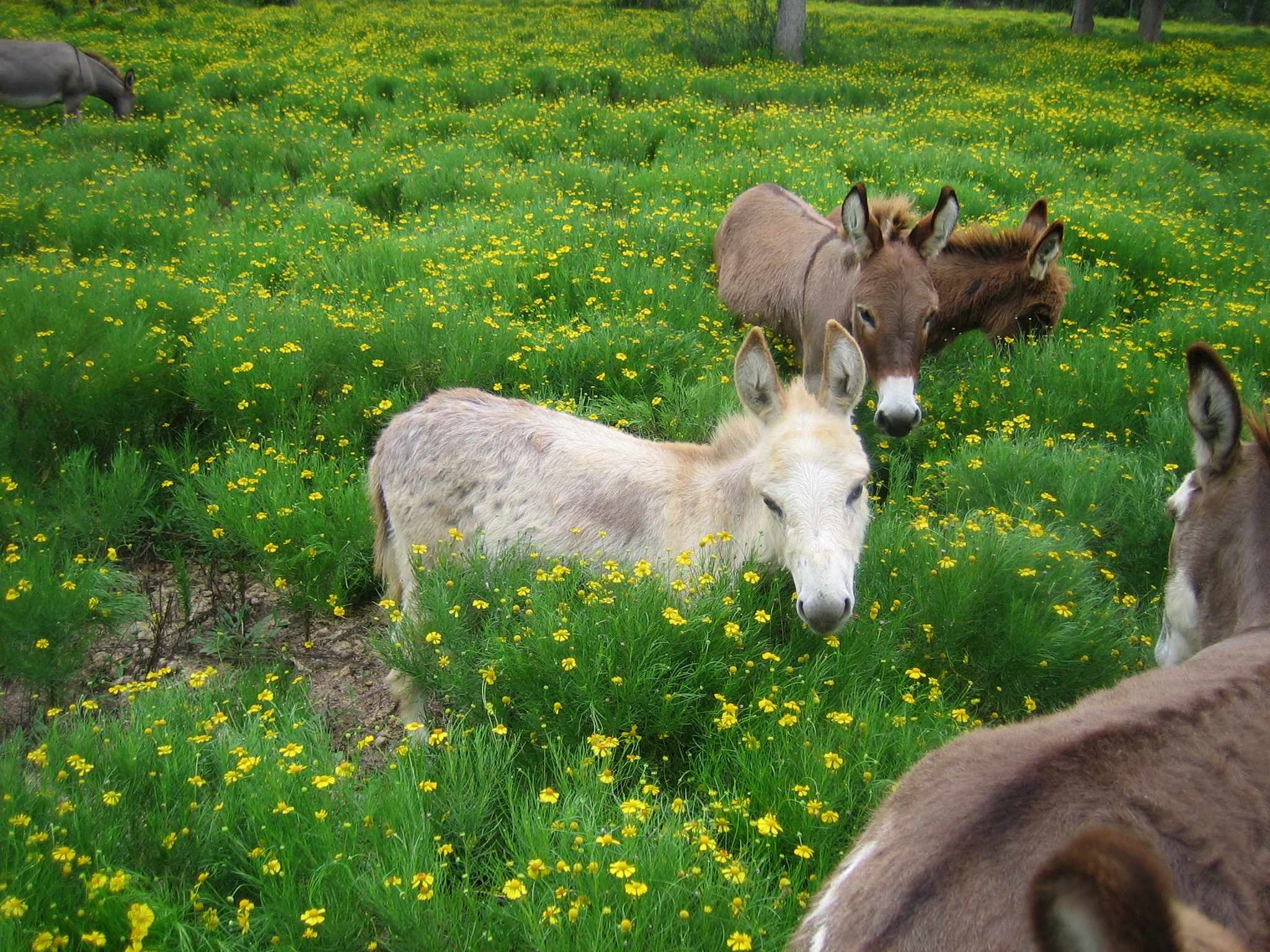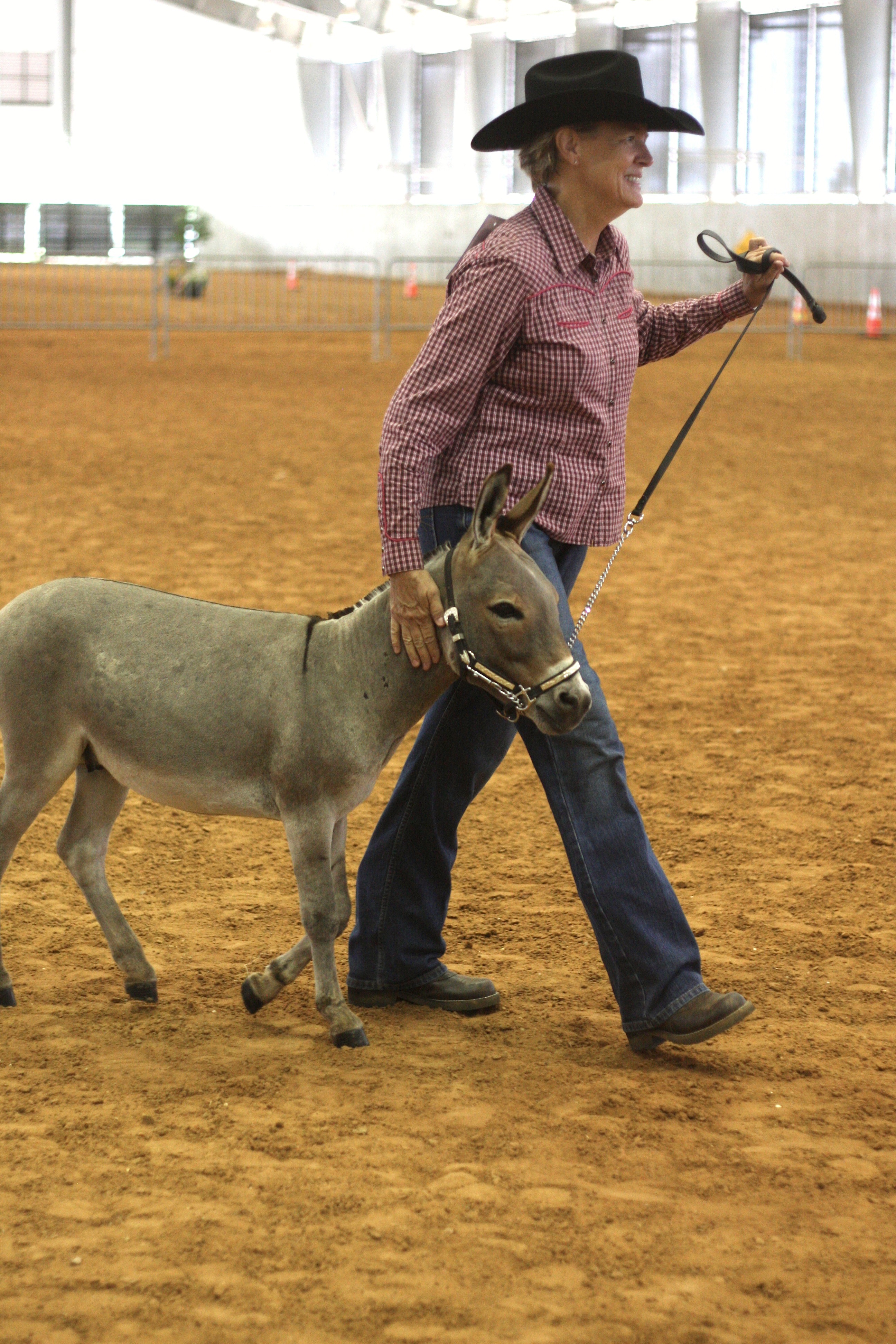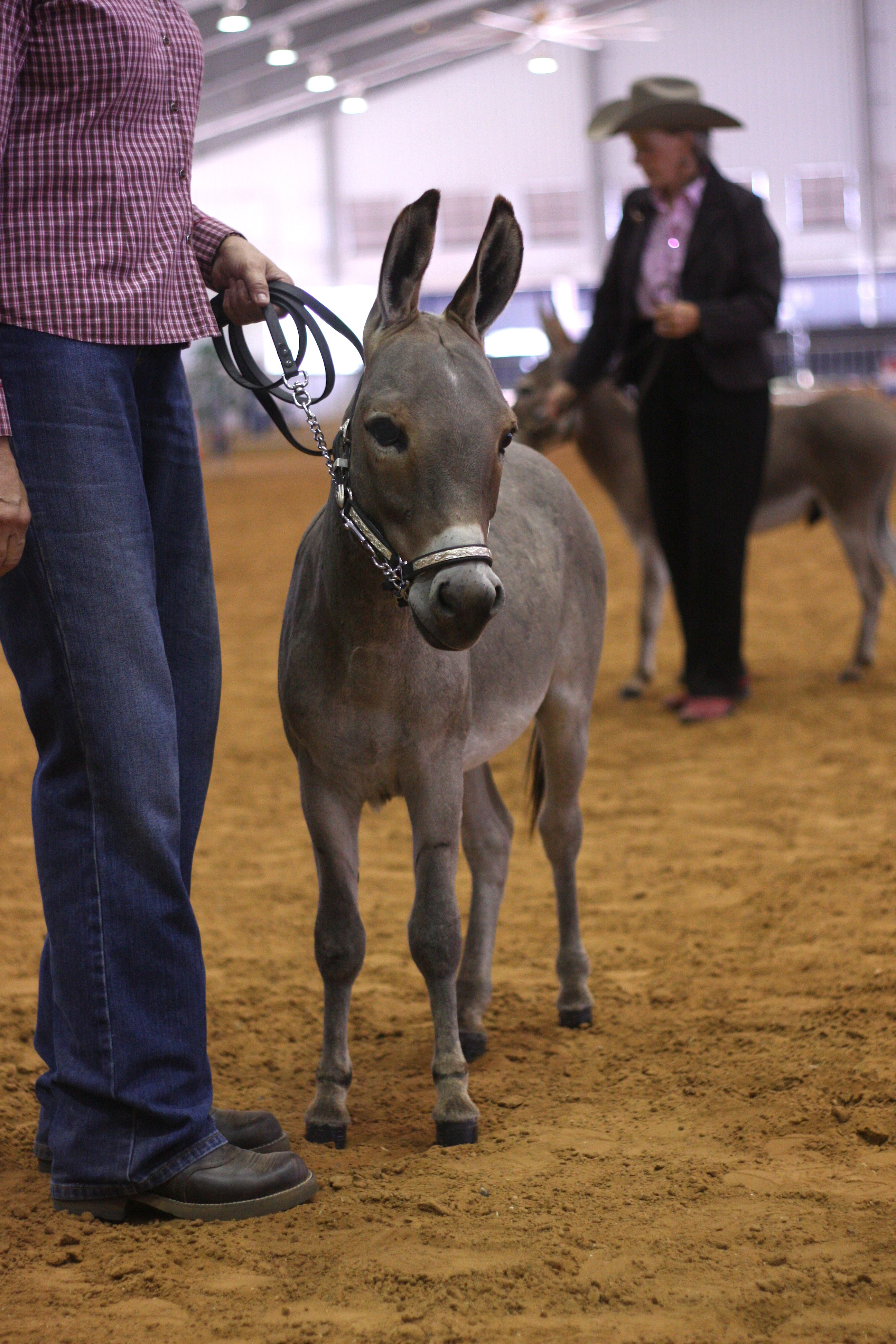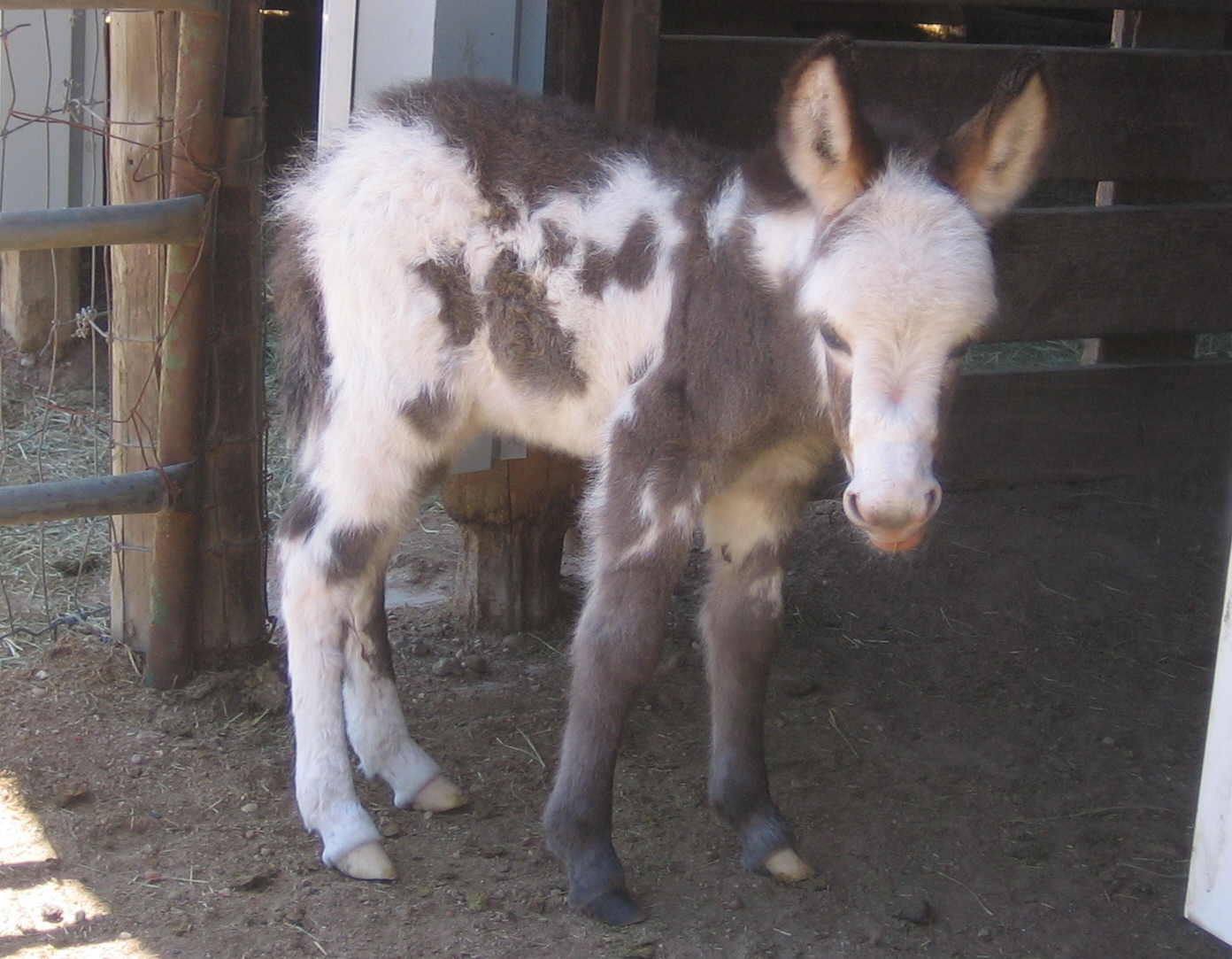 SILVER HAMMER PHOENIX RISING

BORN:  SEPT. 1, 2012

DAD:  CIRCLEVILLE MINIATURES ELI

MOM:  CeleBraytion Acres Whitney

Conceived during the 2011 Labor Day Weekend Bastrop fire...all donkeys were herded into one pasture as far from the fire as possible...jacks included!  Phoenix is our miracle boy...and his name signifies our rising from the ashes!!  A beautiful little boy!!